Our Services
Multi-Residential Construction
Multi-Residential construction makes up a significant portion of our portfolio, with a focus on assisted living and non-profit housing. Our skilled tradespeople have the expertise to use cutting-edge building practices as they build multi-story structures that enrich communities.
Success Story: The Driver House
We worked with BC Housing and the Dawson Creek Native Housing Society to build The Driver House in Dawson Creek, a facility that houses low- and middle-income Indigenous families in the area. Our work was appreciated by Shirley Hanshaw, the Project and Program Coordinator:

"We highly recommend Maloney Contractors Ltd; as they deliver a high quality of workmanship, organization and knowledge undoubtedly first class. It has been a pleasure working with this firm. Our building is clearly the finest building in Dawson Creek and this is evident just by the eye. The concept, design and high quality of workmanship is representative of the Aboriginal Culture which is what we were trying to achieve."
Caring For Our Environment
LEED Gold Certification
We are very pleased to have achieved Leadership in Energy and Environmental Design (LEED) Gold certification for the Driver House build. This LEED Gold certification signifies we used green, sustainable building practices, environmentally friendly insulation, heating and cooling systems, and ventilation systems that increase indoor air quality and reduce air pollution.
Proud Community Partners
Other Multi-Residential Highlights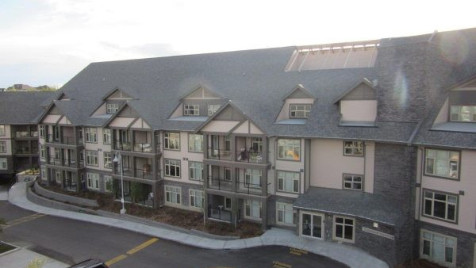 The Valmont Housing Project
Two 4 Story Wood Frame Building Condominiums with upscale features such as granite and stainless-steel appliances in the kitchen and with an underground concrete parkade. The 50 Unit Total Sq. ft. 95,000 and the 70 Unit Total Sq. ft. 115,000.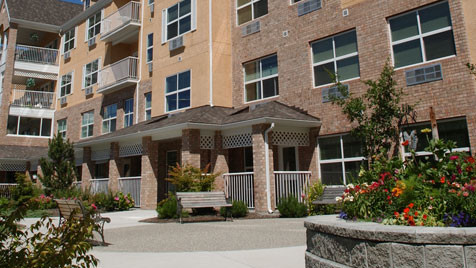 The Dorchester Residence
in Kelowna is a 4-story, 156,000 sq. ft. assisted living complex. The Dorchester is an active retirement community that allows seniors to live independently with support. We're proud to have built this fine facility.